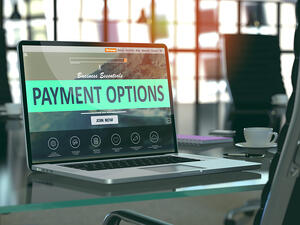 Loan origination system (LOS) software pricing varies based on the services and features that you need. Often, there will be a baseline charge for the most common features with additional add-ons available if you have more complex needs. Here are some of the things that will affect your pricing.
Your Use Case
LOS pricing varies based on your use case. Are you a…
Broker who will use the LOS to prepare loans for submission to lenders. Brokers can typically expect to pay a monthly fee for access to the software and any add-on fees from accessing third-party services.
Lender who will use the LOS to originate, underwrite and close loans. Lenders typically are subject to pay on a per-application or per-loan basis.
Institution who needs a high-volume, highly-customized solution. Pricing for these institutions will vary based on the specific usage needs and structure of the contract.
Technology Needs
While the fixed LOS cost of legacy software may appear to be a benefit, it could be locking you into something that doesn't meet your needs.
Does your license allow enough uses to handle your peak demand, or are there excessive overage charges?
Can the software physically handle your high-demand periods, or does it lag or crash?
Are you able to scale back costs when your demand drops?
The variable pricing offered by cloud-based LOS solutions allows you to easily scale to your business needs. While the costs are variable, they are still predictable and stable as a percent of revenue, because they are tied to your loan volume.
Capital and Operating Expenses
The sticker price of loan origination system software may not be the full cost. Especially for legacy software, you may need to purchase additional computers and servers, maintain a physical space to store them, and pay additional IT staff to maintain them. You may still face some of these expenses with a cloud-based solution, but they will be greatly reduced with most technology functions being handled offsite and included in your baseline pricing. Therefore, you should pay close attention to incidental costs when comparing LOS pricing.
Pricing Model
Loan origination system software may be offered under a variety of pricing models. These may include:
One-time purchase (typically only for legacy software with a limited upgrade and support period)
Flat-fee subscription
Baseline subscription plus usage charges
While a one-time purchase may sound most favorable, the price will typically be calculated to match the cost of an ongoing subscription. In addition, a usage-based model may give you additional flexibility if your volume changes or you only need to use advanced, add-on features on some of your loans.
Within the subscription models, you may have the option to pay in monthly or annual installments. Longer payment periods often come with a discount, while shorter payment periods can help spread out your cash outflows.
Additional Services
Some useful, but non-standard, features may come at an additional cost. This is to give you greater flexibility to decide what levels of internal support you want to provide and what functions you want to outsource.
For brokers, these services might include e-sign services, and extended support. For lenders, you may wish to offer third-party origination channels, have onsite training for your staff, or to add custom features. Institutions may have complex and customized needs depending on their current technology stack.
Find Your Pricing
LendingPad offers transparent loan origination system pricing. Visit our pricing page to see the current rates for brokers or lenders. If you're an institution or need custom features, contact us to request a quote.