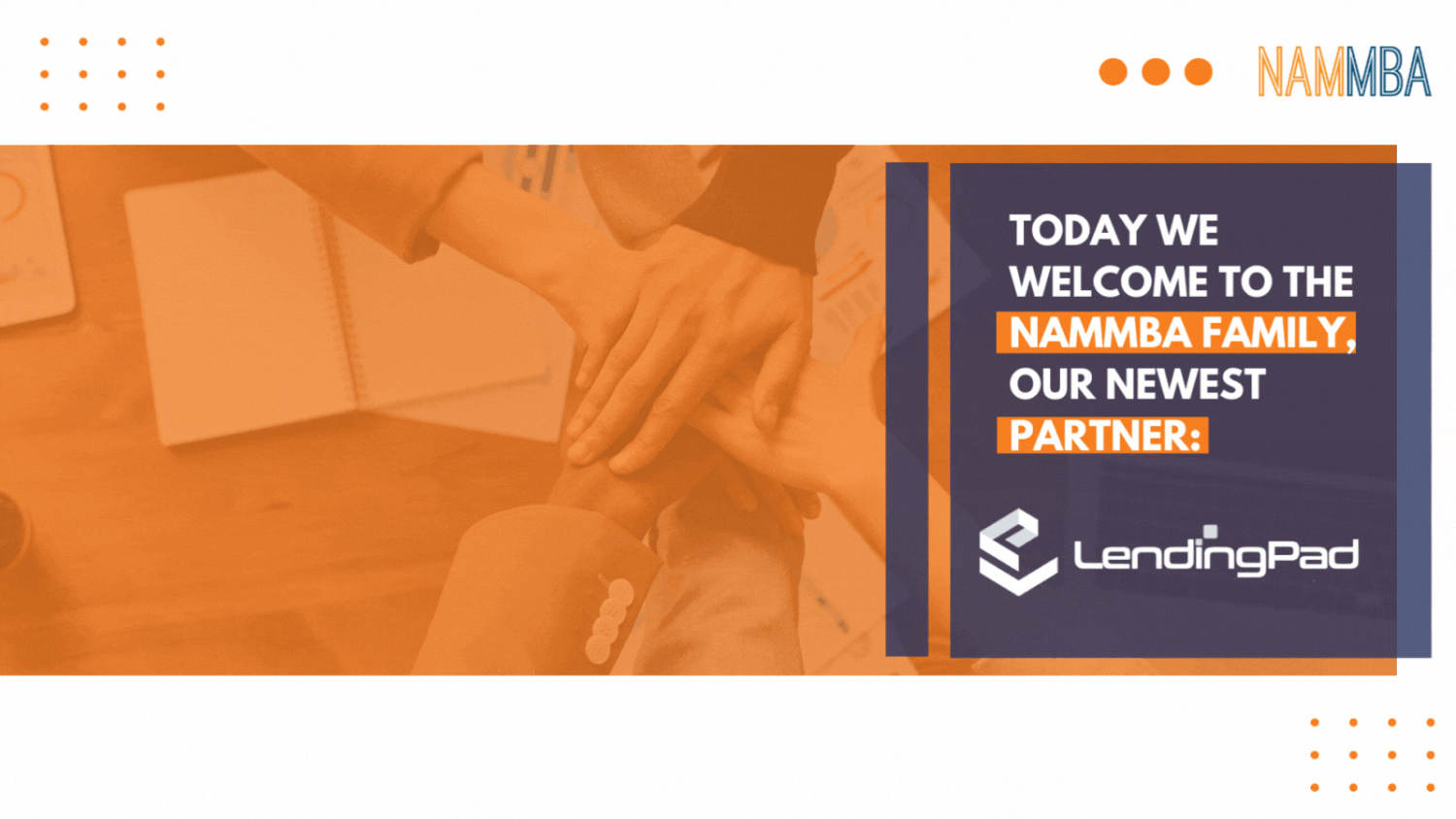 [June 26, 2023] — LendingPad, a leading provider of innovative mortgage origination software, is pleased to announce a groundbreaking partnership with the National Association of Minority Mortgage Bankers of America (NAMMBA). This collaboration marks a significant step towards advancing diversity and inclusion within the mortgage industry and fostering equal opportunities for underrepresented professionals.
The partnership between LendingPad and NAMMBA aims to address the industry's diversity gap by implementing joint initiatives and leveraging their respective strengths. LendingPad's cutting-edge technology and NAMMBA's vast network and expertise in fostering diversity will create a powerful force for change.
"We are thrilled to partner with NAMMBA in our shared mission to promote diversity and inclusion in the mortgage industry,"

said Wes Yuan, CEO of LendingPad

. "By joining forces, we can drive meaningful change, break down barriers, and create a more equitable landscape for professionals from all backgrounds."
NAMMBA, a non-profit organization dedicated to increasing the engagement and empowerment of minorities in the mortgage banking industry, has been at the forefront of championing diversity through its various programs, events, and initiatives. The partnership with LendingPad will further amplify NAMMBA's impact, enabling them to extend their reach and provide enhanced resources to their members.
"Our collaboration with LendingPad represents a transformative moment for NAMMBA and the industry at large,"

stated Tony Thompson, CMB, Founder & CEO of NAMMBA.

"Together, we can drive greater diversity, inclusion, and representation, fostering a more inclusive mortgage ecosystem that reflects the diverse communities we serve."
As part of the partnership, LendingPad will provide NAMMBA members with exclusive access to their innovative mortgage origination platform, empowering them with state-of-the-art technology to enhance their productivity and efficiency. Additionally, LendingPad will actively contribute to NAMMBA's initiatives, events, and educational programs aimed at empowering diverse professionals and fostering career growth.
The collaboration will also involve joint research and thought leadership activities to identify and address key barriers faced by underrepresented professionals in the mortgage industry. By sharing insights, best practices, and resources, LendingPad and NAMMBA aim to shape a more inclusive industry that celebrates and harnesses the unique perspectives and talents of professionals from diverse backgrounds.
For more information about LendingPad, visit www.lendingpad.com, and to learn more about NAMMBA, please visit www.nammba.org.
About LendingPad
LendingPad is a modern LOS serving lenders, brokers, bankers, and credit unions, offering centralized and compliant automated technology to the mortgage industry. Providing solutions spanning the entire mortgage lending process and lowering your cost of business, LendingPad is here to revolutionize lending. LendingPad is endorsed by the National Association of Mortgage Brokers (NAMB), the Association of Independent Mortgage Experts (AIME), a member of the Mortgage Bankers Association (MBA), the MISMO organization, and a proud winner of HousingWire's Tech100 award. For more information, go to lendingpad.com. or call (800) 900-2823.
Media Contact:
Anais Fernandez
Phone: 201.932.8412
Email: anais.fernandez@lendingpad.com